How are those New Year's Resolutions going? And those birthday year goals? Best Life milestones? Bucket List checkmarks? Whatever you call them, we have all set goals in our lives that we have failed at completing. Maybe you want to become physically stronger, better at being on time, a regular at mailing birthday cards, to try meditation, or learn how to cook. No matter how big or how small your goals, here are some tips that could help you find focus and the ambition to get back on track right now.
Write It Down
It's so easy to think about your goals, but your mind holds an awful lot of information which also makes it easy to forget, or ignore accountability. You will benefit from creating a physical record that connects your mind and your body. So write your goals down. And read them often. And then write them down again!
Step Away from the Screens
We are addicted to our phones, tablets, TVs, and computers. It is time-consuming, and way too easy to waste our precious time glancing at useless information. You don't have time to commit to your goals? Start paying attention to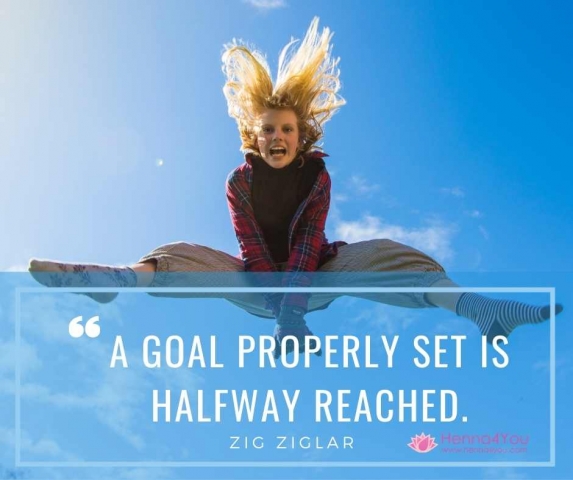 how much time you spend looking at screens, and how much of that time is productive. Keep a journal for 1 day and you will be shocked at how much time you're wasting reading about your friend's kid's potty training, or just mindlessly scrolling to see what's out there. Cat videos are uplifting, but when you find yourself going down the rabbit hole looking for more, stop yourself and read your goals again.
Set Mini-Goals
Instead of trying to go from zero to ripped in a year, set small goals that will realistically help you achieve success. For example if you want to start meditating regularly, make time to meditate for 5 minutes once a week. Then move it up to 5 minutes twice a week, or 15 minutes once a week. Keep building in frequency as you get better at it, rather than try a variety of different options and struggling to carve an hour of your day all of a sudden. You want to eat healthier? Cook vegetarian once a week – or even once a month to start. You want to spend more time with your spouse? Book date night weeks in advance (and have a backup in case one of you or the kids get sick!).
Go slow, and start strong.
Celebrate your wins.
Set yourself up with a positive frame of mind by rewarding yourself when you succeed at anything.
You don't have to splurge on a fancy coffee for every morning you wake up without smacking the snooze button, (but we won't hold you back!). Just smile and tell yourself, "I did it!" Recognize progress when you see it rather than becoming frustrated with how far away from the finish line you are.
Learn how to carve out some time for yourself quickly and beautifully. Mandalas4You provides workshops teaching the art of mandalas. Learn with us about how this simple art form can teach you how to be mindful, breathe, unleash creativity, boost problem-solving, and have fun. Perfect for Girls Night Out, a birthday celebration, or a corporate retreat! Call to book at (519) 741 7007.